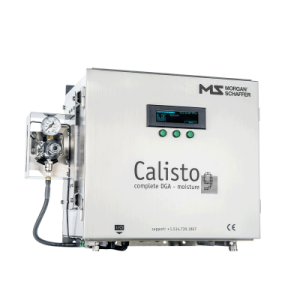 Online Dissolved Gas Analysis monitor
The Morgan Schaffer Calisto online DGA monitors provide the data you need for early detection of impending failures, cost-efficient condition-based maintenance and optimal loading decisions.
The Calisto features best-in-market accuracy benchmarked by clients, laboratories, and industry working groups, ensuring the reliability of the DGA results they provide.
Market-leading lower detection limits and a very broad measurement range ensure that you are getting all the information needed to detect and diagnose faults as early as possible.
Calisto online DGA monitors are supplied with DNP3, Modbus and optional IEC 61850 communication protocols for easy deployment within existing communications and SCADA networks.
Designed to fit your monitoring program, the Morgan Schaffer Calisto can operate as a standalone dissolved gas analysis monitor or as part of a doblePRIME™ Condition Monitoring Platform.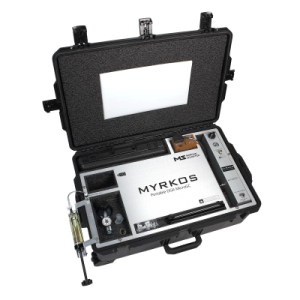 Portable Dissolved Gas Analysis monitor
To make informed decisions on site, you need fast and reliable data. Myrkos portable gas analyzers provide laboratory quality DGA data where you need it, when you need it. In remote locations, to confirm monitoring data, or whenever on-site diagnosis is required, Myrkos portable gas analyzers provide results as accurate as a lab through our proprietary Shake Test® syringes.
With the lowest detection limits, Myrkos is the most accurate portable gas analyzer on the market. Its proven gas chromatography (GC) technology, built-in diagnostics and solubility coefficients provide interference-free analysis of all 9 fault gases in all common oil types.
Myrkos is the only DGA portable analyzer to use gas chromatography and headspace extraction, as prescribed in ASTM 3612 and IEC 60567 standards.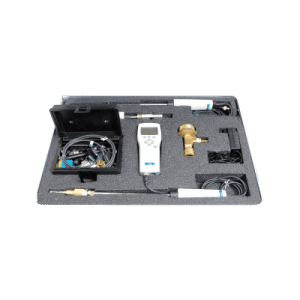 Online Portable Moisture in Oil Test kit
The Doble DOMINO USS (Ultimate Sampling System) gives you a fast, efficient way to measure water content in oil and/or the dewpoint of a gas.
The DOMINO USS is a portable system that connects quickly and easily to transformer valves or other oil-filled electric devices.
Operating on AC power supply or with its rechargeable battery, you will have accurate readings in six minutes or less.
The DOMINO USS is customizable to your testing requirements, coming with either a moisture in oil test sensor, a moisture in gas (dewpoint) test sensor, or both.