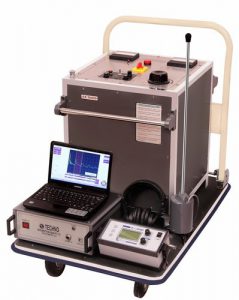 Portable Cable Fault Locator
Complete range of underground cable fault locators. Manufactured in India.
Surge Generators
Reflectometer(Pre-locator) – Cable fault distance locator
Cable fault finder/pinpointer
High Voltage Murray Loop
DC high voltage testers
Cable fault locating van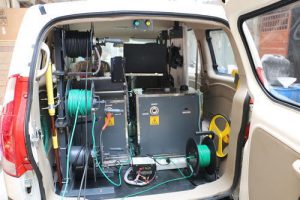 Van mounted cable fault locator
Cost effective and powerful solutions for power cable fault location. The cable fault locating VAN is an all in one solution for finding the underground cable fault of any nature efficiently. Compatible with small vans.