RENTAL OPTIONS FOR ADDITIONAL TEST EQUIPMENT
OFF-LINE TESTING & ASSESSMENT
M4100 Insulation Analyzer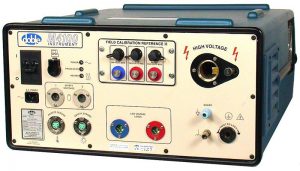 The M4100 is the industry standard for power apparatus and insulation testing. Its unique combination of test capabilities and artificial intelligence analysis software makes it the power industry's most trusted Power Factor/Tan-Delta instrument.
The M4100 instruments are used around the globe thanks to their comprehensive testing options, safety features and measurement accuracy.
Testing is simple and accurate with the M4100 and Doble Test Assistant (DTA) software.
SOFTWARE: M4100 Clipboard DTAF Data management software is included with your M5400 rental.
M5400 Sweep Frequency Response Analyzer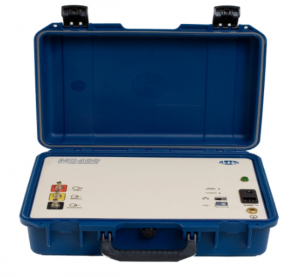 Use the Doble M5400 Sweep Frequency Response Analysis test set to investigate mechanical integrity of transformers, reactors and other equipment consisting of windings. If you measure the frequency response of a winding then you can identify winding movement.
The M5400 sends an excitation signal into the transformer and measures the returning signals. Comparing this response to baseline readings and results from similar units allows you to identify deviations and confirm internal mechanical problems.
SOFTWARE: SFRA software is included with your M5400 rental.
F6150 Power System Simulator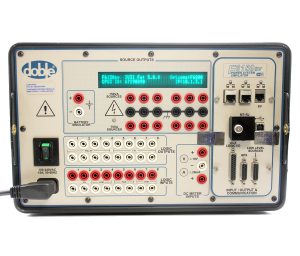 Doble's F6150 Power System Simulators are your versatile solutions for testing IEC 61850-based protection devices and schemes. Whether you need to test an individual component or test an entire scheme, F6150 Power System Simulators perform an array of tests ranging from simple to complex.
SOFTWARE: F6150 software is included with your F6150 rental
ON-LINE TESTING & ASSESSMENT
LCM 500 Leakage Current Monitor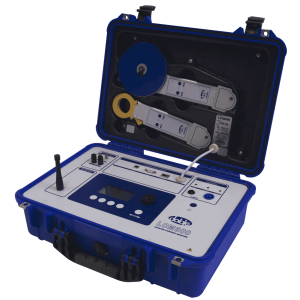 The Doble LCM500 Leakage Current Monitor can measure condition while a surge arrester is still in service, measuring the quality of the metal oxide blocks and helping manage the risk of failure.
A surge arrester may be inexpensive, but it has an important role in protecting your transformers.
With the LCM500 surge arrester test set, it takes less than 15 minutes to establish that your surge arresters are healthy and the transformer is still protected.
DOMINO USS Portable Moisture in Oil and Dew point Analyzer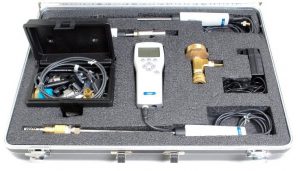 The Doble DOMINO USS (Ultimate Sampling System) gives you a fast, efficient way to measure water content in oil and/or the dewpoint of a gas.
The DOMINO USS is a portable system that connects quickly and easily to transformer valves or other oil-filled electric devices.
The DOMINO USS is customizable to your testing requirements, coming with either a moisture in oil test sensor, a moisture in gas (dewpoint) test sensor, or both.
PDS 100 Partial Discharge Surveyor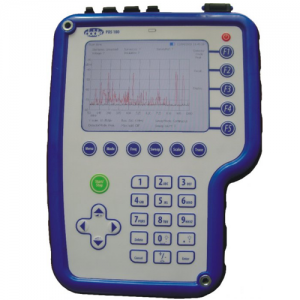 The Doble PDS100 Partial Discharge Surveyor is a radio frequency interference (RFI) surveying tool that is designed for partial discharge measurement in a live substation.
Without the need for outages, the PDS100 can detect partial discharge (PD) in just a few seconds – making it an ideal tool for a condition based maintenance program.
Whole substations can be quickly surveyed and analyzed by simply walking around HV apparatus and using the PDS100 to detect and identify sources of PD and external interference.
PDS 200 PD Surveyor with EMI Capabilities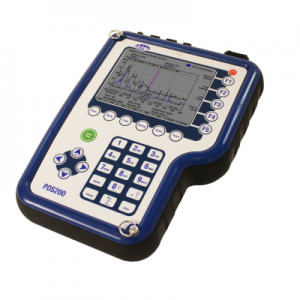 The PDS200 Surveyor is a partial discharge surveyor tool with EMI capabilities. It identifies and analyzes radio frequency (RFI) and lower frequency electromagnetic (EMI) emissions. These are associated with faulty or degraded insulation and other system defects.
The PDS200 uses EMI analysis to discriminate between different defects and discharge sources in transformers, cable terminations, high-voltage substation and plant equipment.
Use the PDS200 to quickly make a system wide survey.
The PDS200 connects with a variety of sensors for various applications. It can be purchased on its own or as part of a packaged kit, such as the EMI Surveyor.
DFA 300 RFI & Acoustic Signal Surveyor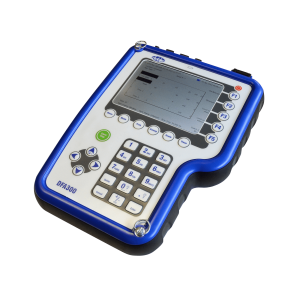 Use the Doble DFA300 to identify and locate insulation defects.
This surveying tool combines radio frequency interference (RFI) and acoustic emission (AE).
The DFA300 partial discharge detector can locate partial discharge (PD) in a few seconds.
Designed for surveying live, high voltage apparatus, its versatility makes it the perfect, multi-purpose tool for condition-based maintenance programs.